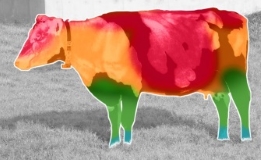 Is reticular temperature a useful indicator of heat stress in dairy cattle?
Published on 01/12/2016
This study confirms that, even in moderate climates, dairy cows are exposed to heat stress. In combination with high productivity, such environmental challenges represent important risk for rumen function, as indicated here by increasing rumen temperature.